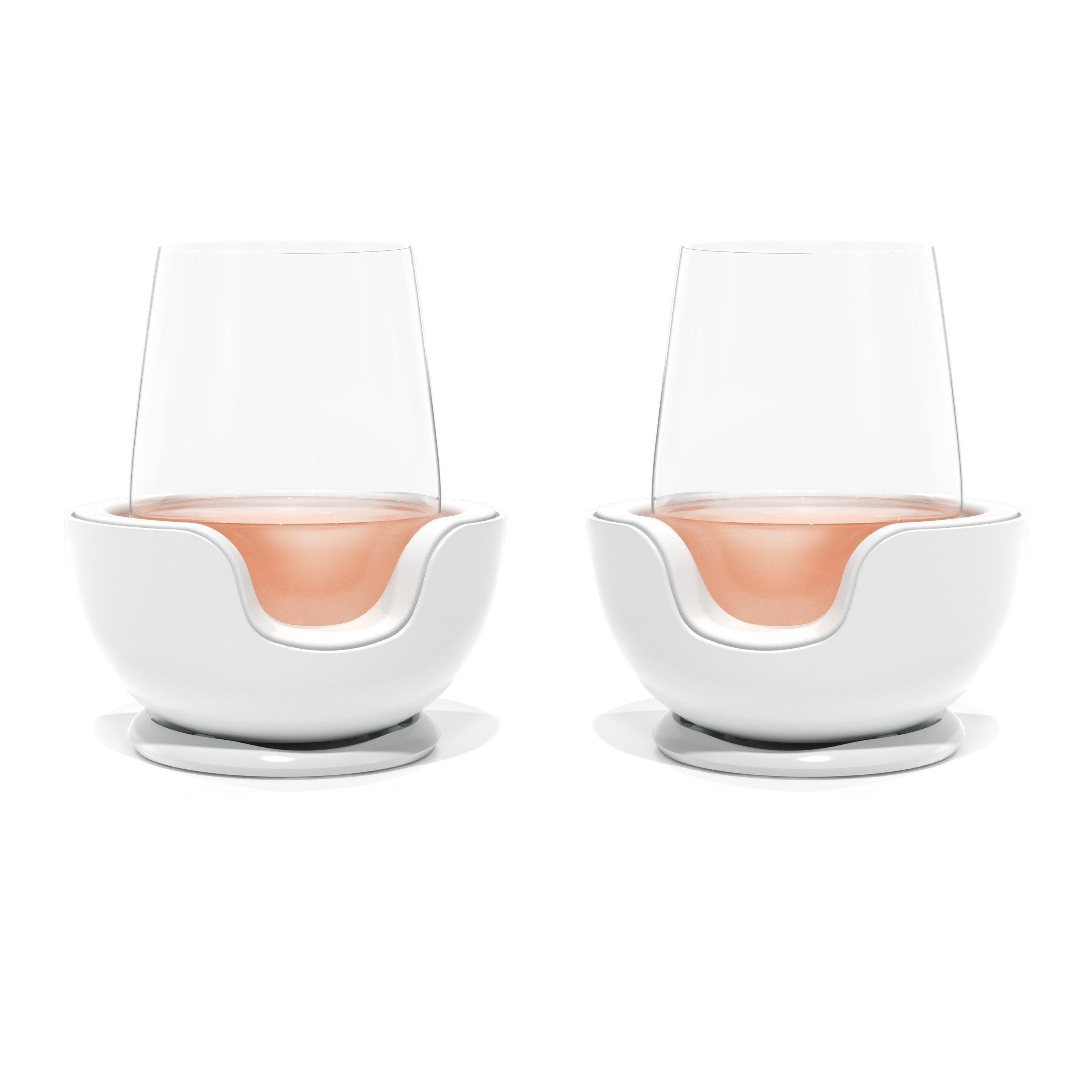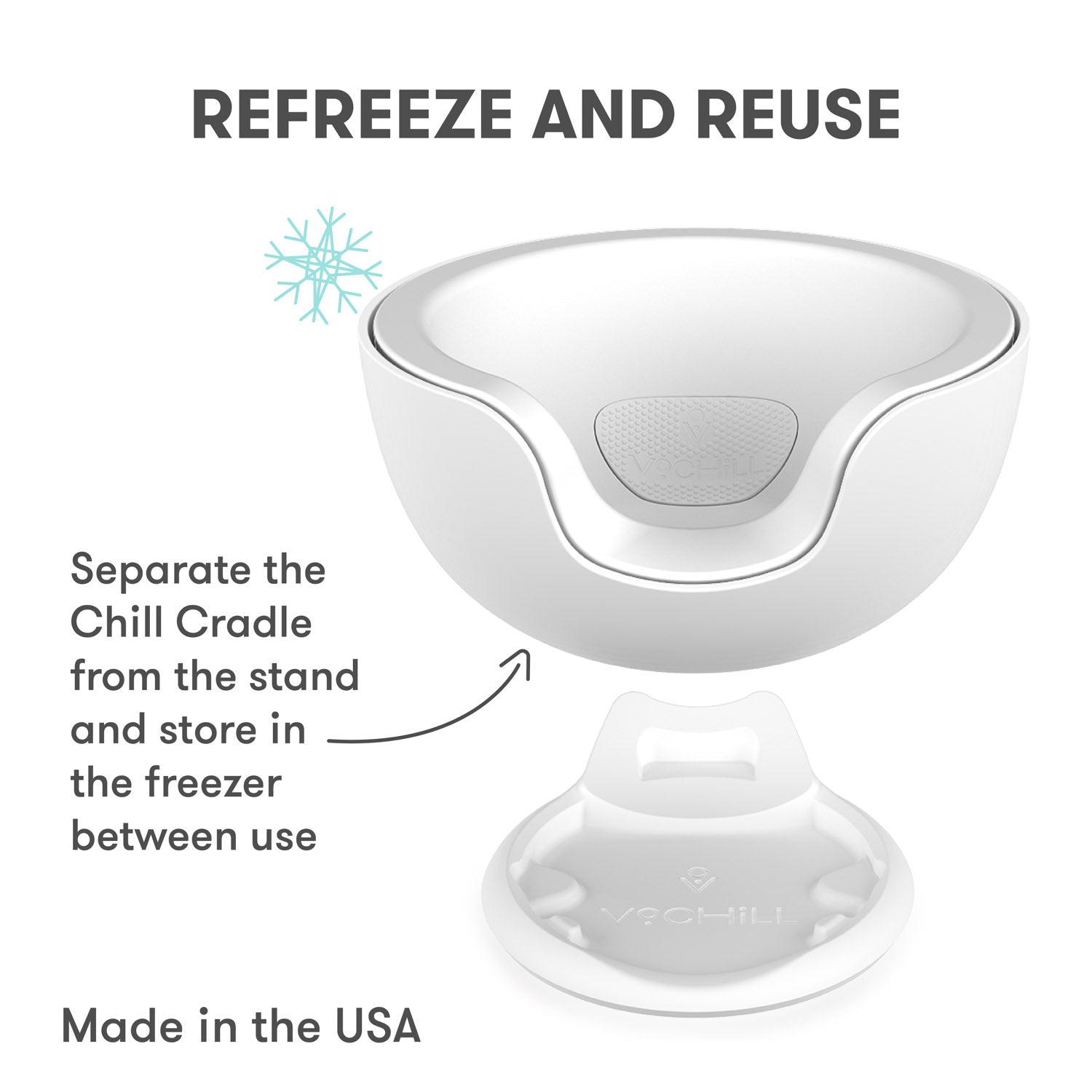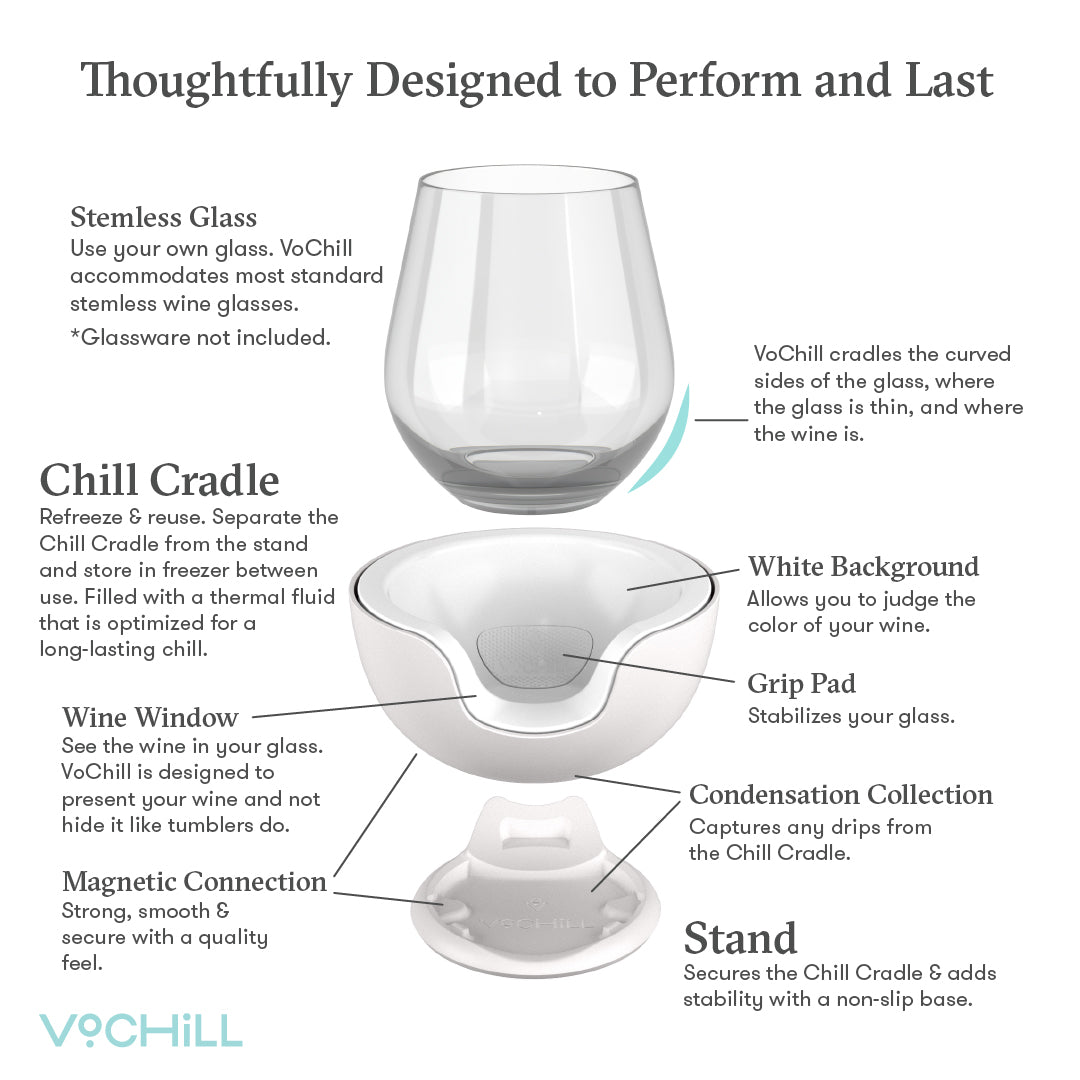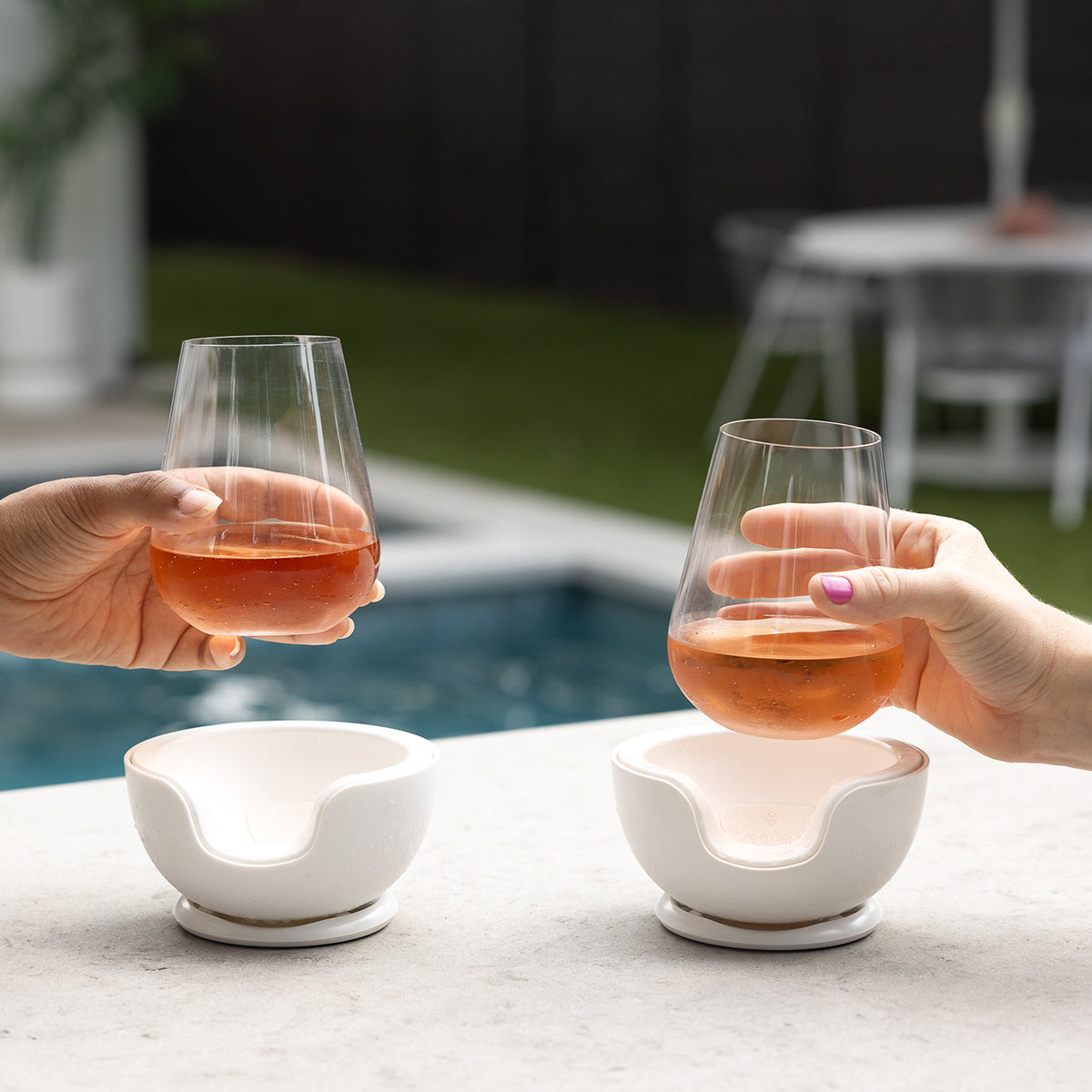 Stemless Wine Chiller Pair
Sale price

$89.95
Regular price
(/)
---
There's nothin like that first sip of chilled wine after a long day, right? This is one of the reasons we were so excited when we discovered the VoChill Stemless Wine Chillers! It keeps your wine at the perfect temperature and is made to compliment and show off your wine glass, no cheesy drink koozie needed (because we've outgrown those!) Simply store it in your freezer so when it's finally happy hour – you can enjoy your wine the way it should be this summer – CHILLED. Cheers to that…
TELL ME MORE

• Available in quartz
• Comes in pair of 2
• Use your own favorite stemless wine glass (glassware not included) – fits most standard stemless wine glasses
• Long-lasting chill – 2 hours indoors & up to 1 hour in the outdoor shaded heat – or for several glasses of wine!
• Chiller components separate for easy cleaning, simply wipe with a dry cloth between uses
• Premium magnets securely hold the chiller component together
• Durable construction will provide years of use
• Non-slip base confidently secures your wine glass
• Built in condensation collection will protect surfaces from any drips
• Patent Protected & Proudly Made In The USA
• The perfect gift for any wine lover
• 2.7″H x 4.8″ (per glass)

*Glassware not included. Wine glasses with larger than standard bowls that are wider than 3.75 "may not be suitable with VoChill.*


CARE AND USE

• Hand-wash only.
• Naturally, glasses that have more surface contact with the Chill Cradle will perform best so please keep this in mind as you consider your glassware. Glasses with a flat bottom, such as a highball or whiskey tumbler, are not recommended.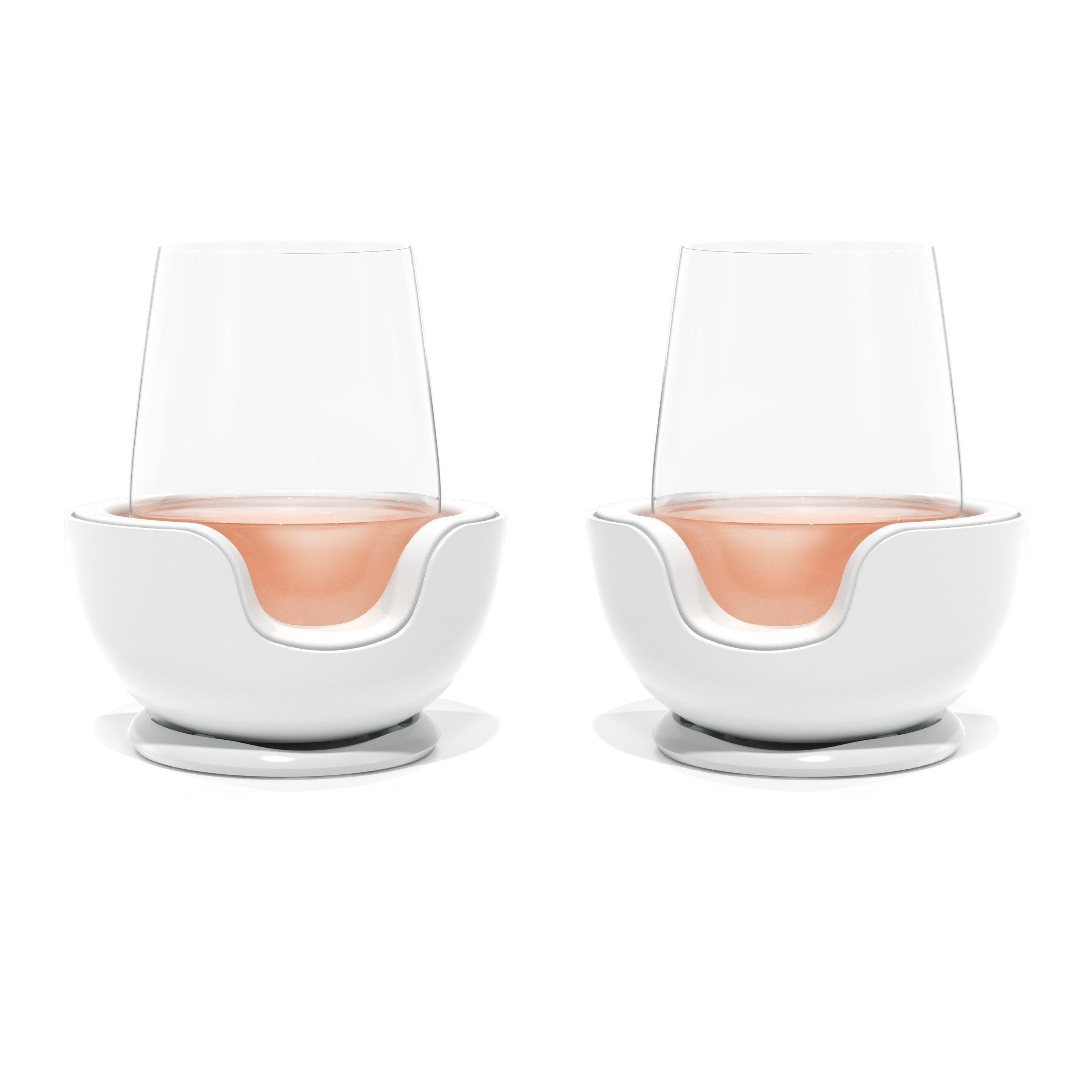 Stemless Wine Chiller Pair
Sale price

$89.95
Regular price
Choose options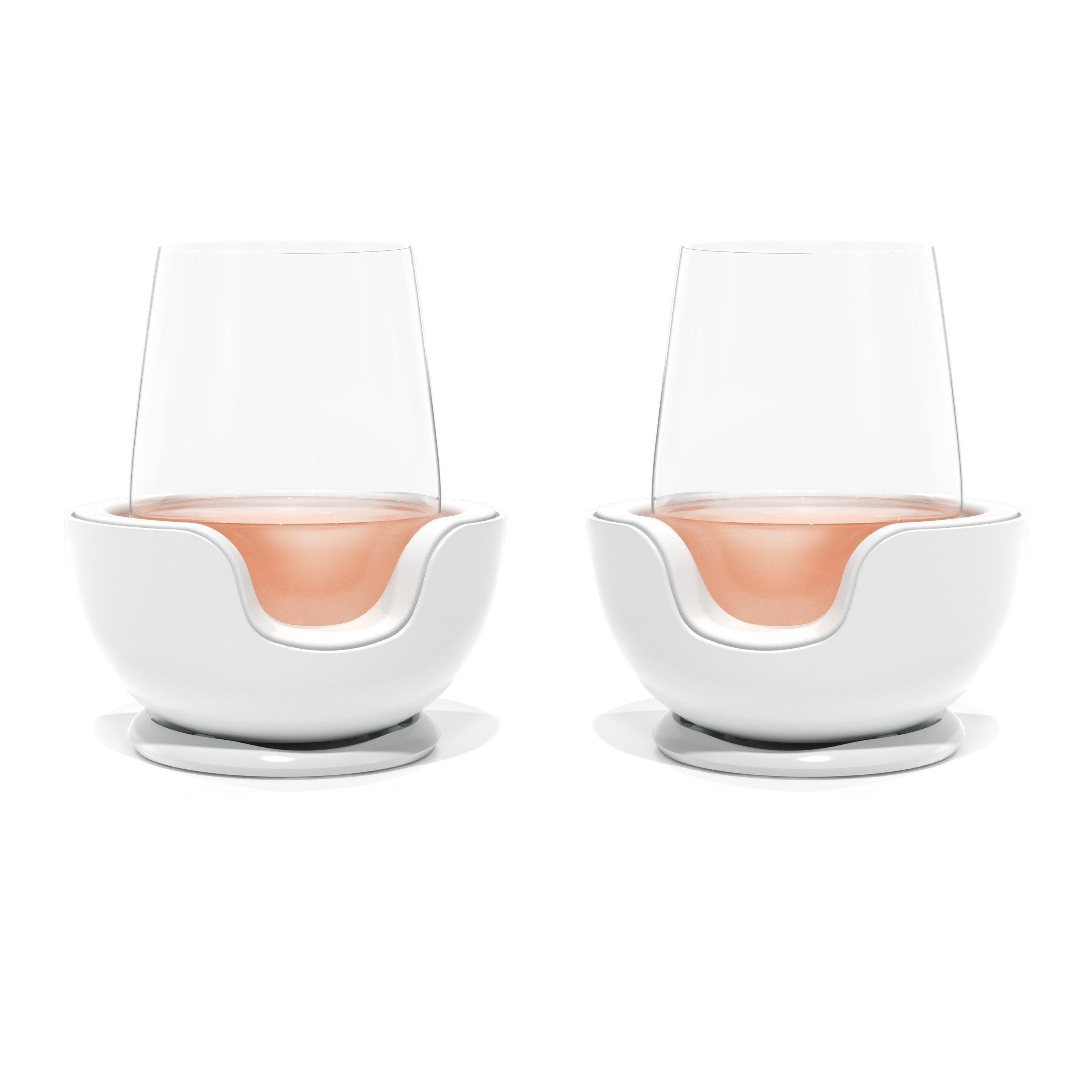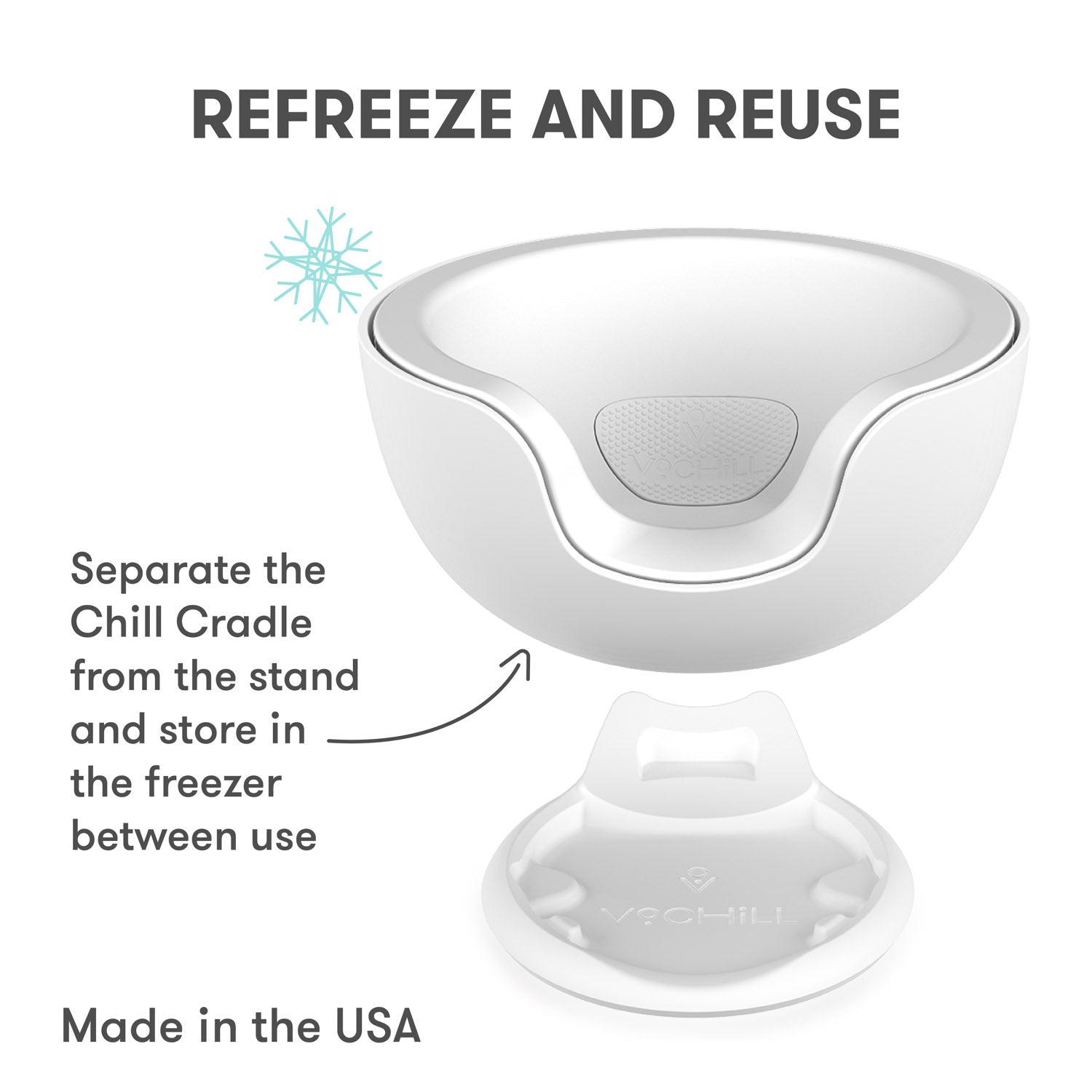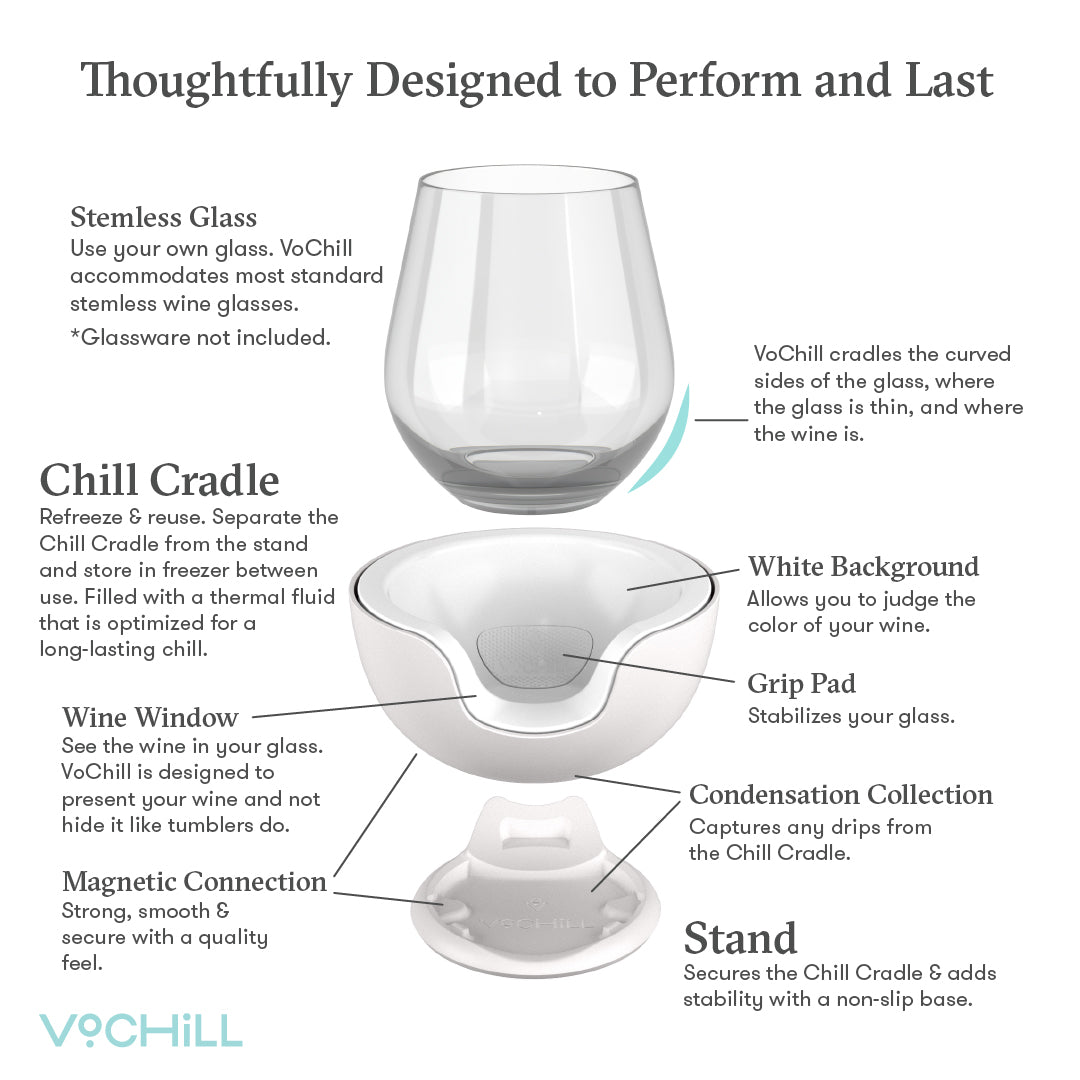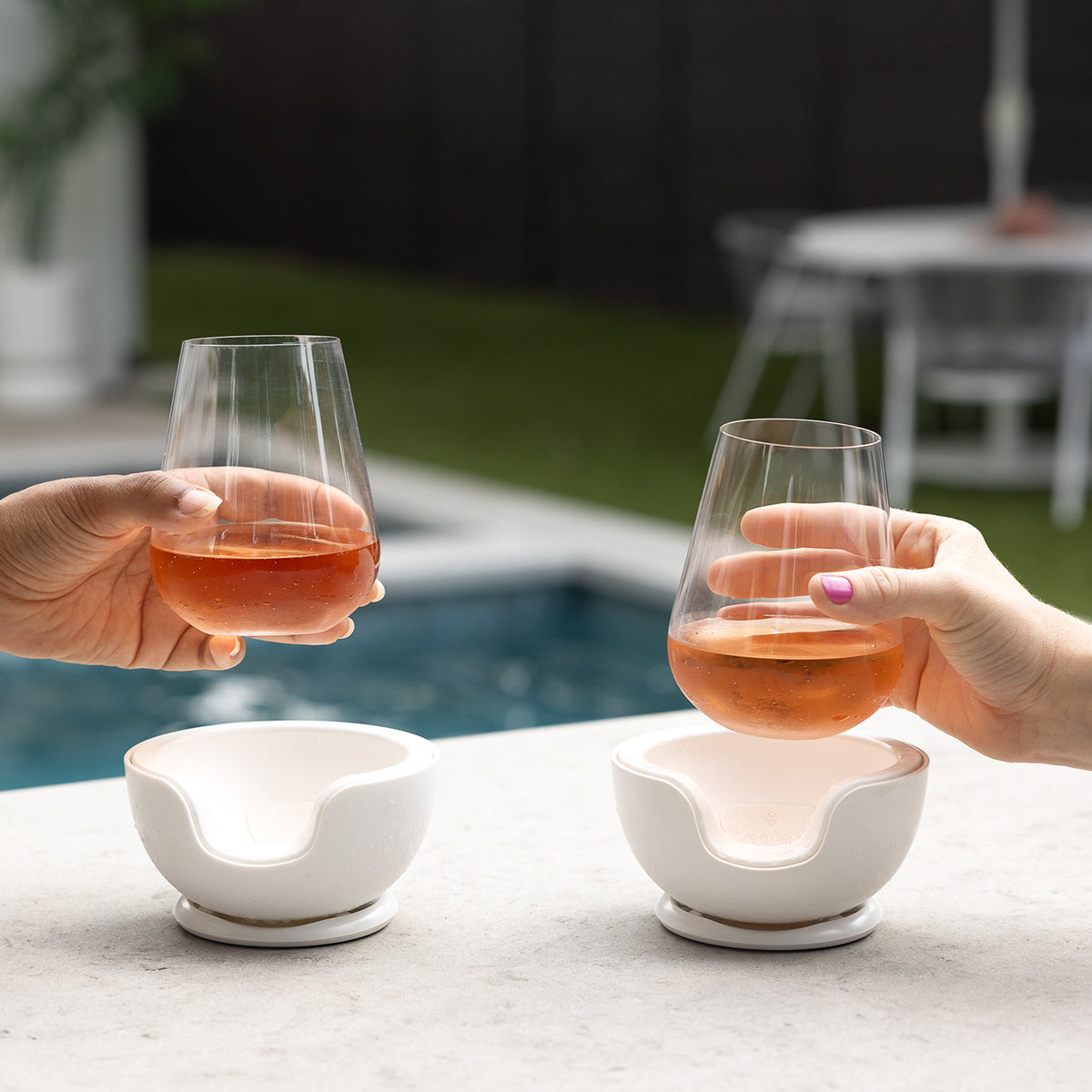 MORE WAYS TO Sip
A nice chilled glass of wine is one of the simple pleasures in life. It's the perfect way to relax after a long day, or to celebrate a special occasion. And, of course, it's always a good idea to have a glass of wine on hand for when friends come over. But there's more to a nice glass of wine than just enjoying the taste. It's also about the ritual of it. Taking the time to open a bottle, pour yourself a glass, and savor the flavors is a great way to slow down and appreciate the moment. And that moment sometimes may call for the perfectly chilled glass of vino and that's why we love VoChill because no matter how long the convo, or how warm the day, it will keep your wine at that perfect temp for every sip. So next time you're feeling stressed or overwhelmed, take a few minutes to relax with a nice glass of wine and just, VoChill.