TRAVEL MUST HAVES
Brilliant little things that make packing and traveling that much more convenient and orderly.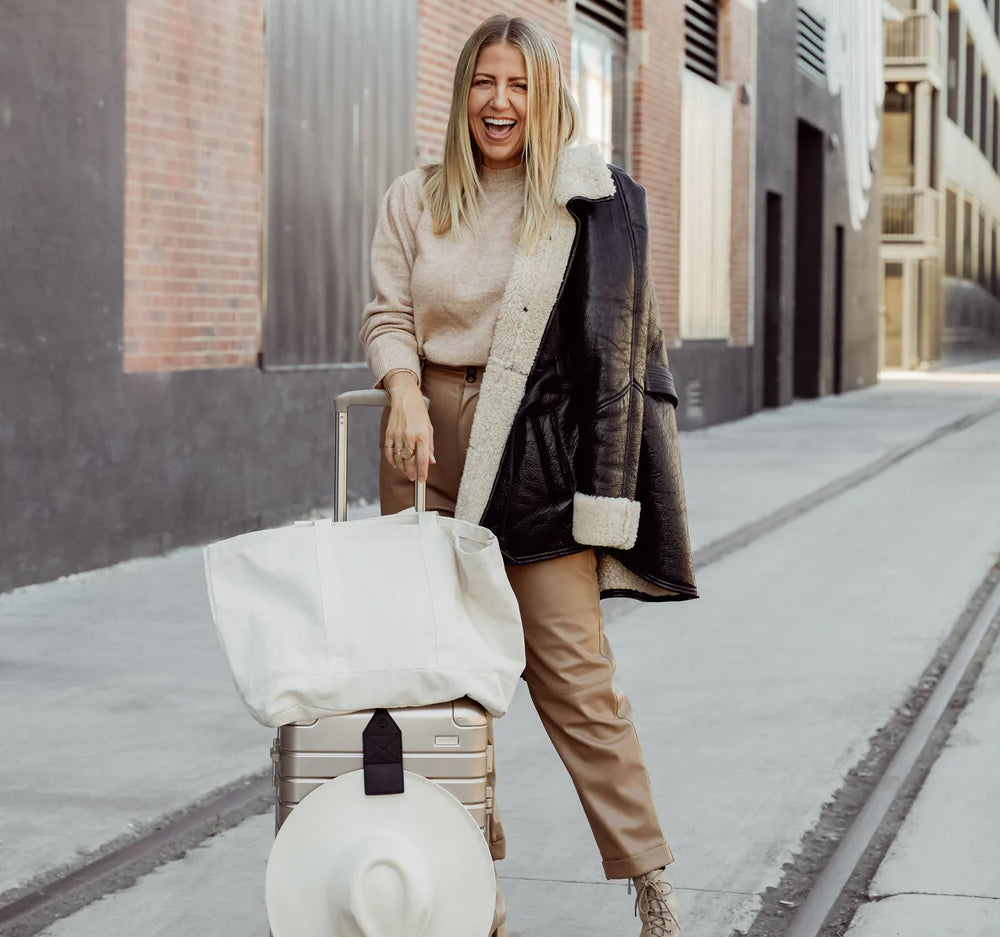 Travel IN STYLE
Traveling in style with functional products can be a challenge. You want to look your best, but you also need to be comfortable and have everything you need for your trip in its own perfect place in your carryon, your tote bag, and the list goes on!
That's why it's our mission is to find the most intuitive, smart, "can't travel without it" products on the market. And the best part? All these genius solution-centric products were created by a brilliant women owned small business.
MORE WAYS TO STYLE
Design, function and organization is our North Star when it comes to packing for a trip. we're sure you will agree that packing for a trip is both an art and a science. It's about striking the right balance between what you want to bring and what you need to bring and resisting just throwing everything in a suitcase without any rhyme or reason (so hard, we know!) The key to stress-free and efficient packing lies in four guiding principles: the destination, weather, function, and organization. These principles can be your North Star, helping you navigate the often daunting task of preparing for your adventure.